Reusable Corrugated Boxes
Top-Rated Reusable Brown Box Replacement
Check out our capabilities:
Plasticorr® is the first reusable brown box replacement ideal for applications with closed supply chain loops, including inbound receiving and finished goods to co-pack. PlastiCorr is a direct replacement for corrugated fiber boxes with identical functionality and enhanced features. PlastiCorr's patented design offers repeatable, reliable performance, while driving efficiencies in the packaging process and providing maximum merchandise protection.
Integrating PlastiCorr into existing automation systems is seamless and is a drop-in replacement for corrugated fiber boxes with numerous benefits:
Reusable up to 70 times
Enfold™ technology allows box flaps to return to the straight position after each use
All-plastic construction is water and moisture resistant for enhanced box durability and merchandise protection
Manufacturer's joint has zero extra thickness to prevent crowning in stacks and offers the ability to bundle without box deformation
All edges are sealed to reduce the potential harbor area for contaminants, as well as improved safety and ergonomics
High-quality in-line screenprinting for elevated branding and labeling
Fiber corrugated recycling uses
284 BILLION GALLONS
of water per year.
It's time to start saving for the future.
PlastiCorr®
The reusable replacement for fiber corrugated boxes.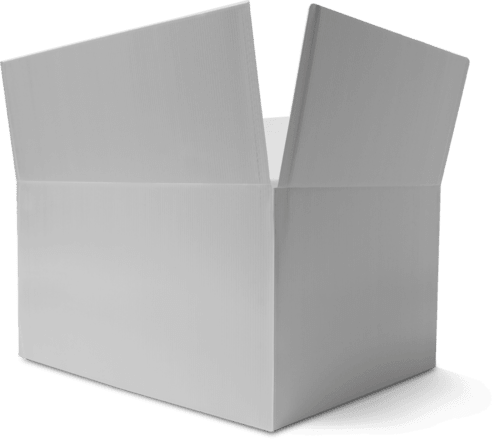 PLASTICORR® IS SEAMLESS
Drop-in replacement and compatible
with your existing automated packaging equipment.
SEE IT IN ACTION
FIBER
CORRUGATED
PlastiCorr®
74% DECREASE IN CUMULATIVE ENERGY
89% DECREASE IN WATER CONSUMPTION
61% DECREASE IN SOLID WASTE